Return to Blog
How to Spoil The Mom in Your Life At Home for Mother's Day
Let's be honest, there is no way we can ever truly repay the women in our lives who have raised us, but we can show them deep appreciation on their special day. While gifts are a wonderful expression of gratitude, sometimes the best gifts are just spending time with each other! We've rounded up several activities that you can do to treat your mom or mother figure this year on Mother's Day!
Take a Hike
Some momma's love nature and getting out for a walk or hike would make their day. Grab the whole family and search for local trails near you. There is nature all around us and fresh air is good for the soul. Connect with the Earth and your mom through discovering the areas around you. You can even take turns sharing what you love most about your mom while you hike!
Have a Spa Day
Create a DIY spa night for mom! Do face and foot masks together, give hand massages and more! Make sure to light some candles or turn on your essential oil diffuser to set the vibes right for your mom to relax. Finish off the evening by painting nails and moisturizing with a luxurious lotion, followed by a cup of hot tea or glass of champagne! Your mom will be so grateful for a relaxing evening.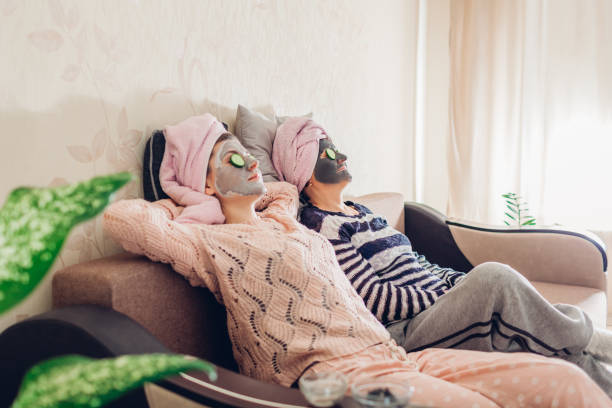 Game Night
Get competitive and spend quality time together with a game night! Stock up on fun snacks and drinks to prepare for the evening. Next up is games! Some of our favorite board games are the classic Monopoly or Catan. If you're looking for a different type of game, consider charades, a game of Mario Kart, or a family card game. You could even create your own mom trivia game! Get creative and share in lots of laughs at game night!
Movie Night
You can't go wrong with a movie night! Prepare for the evening by creating a cozy setup. Make sure to pile up the pillows and gather lots of comfy blankets to settle in. Next comes snacks! Popcorn is a must, but make sure to ask mom for a few of her favorite snacks and drinks so that she can enjoy those on her special day. Settle in for a double feature movie night-mom's pick of course! 
Get Crafty
A craft is a great way to bond, get creative, and come away with great memories and a piece to remember them by! Here are a couple ideas for a craft to do with your mom:
Paint a planter: This is a simple craft with exciting results! Grab a couple pots from the hardware store, some paint materials and get crafting! Put on some good music and paint your planters together. This craft can easily be substituted with another piece as well- like a mug or tray.
Make a DIY sugar scrub: Add to mom's pamper routine with a DIY scrub she can use daily. All you will need is some coconut oil, sugar and your favorite essential oil. Mix it all together, put it in a cute container and voila-you have a handmade sugar scrub!
Don't forget to hug your mom or mother figure and tell her how much you love her this Mother's Day! Mom's are one of a kind, and we are thankful for all of the hard work they put in to raise us and keep us smiling!